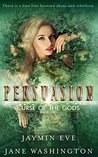 My rating: 5 of 5 stars
This book is: just as good as the first one.
The plot is: hilarious.
The beginning is: perfect.
The middle is: just right.
The crescendo is: oh, oh.
The finish/ending is: heartbreaking and great at the same time.
??? I can't put my finger on what makes these books so good… maybe the humour…?! I don't know, because there is nothing really special that stands out. There is something, though, because I can't get enough of these books. Maybe you could clue me in when/if you read/have read the book(s).
Would I recommend this book? Yes/no? Why/why not? Yes, because if you've read the first instalment, you'll want to read the rest of the books in the series as well.